In 1963 our founder, Sam Leman, started our rich heritage as a great Chevy dealer. From his first lots in Roanoke and Eureka, Sam quickly established his reputation and became Illinois' largest downstate Corvette seller, selling 100 Corvettes in 1969.
Today Sam Leman Automotive Group stocks almost 1000 new BMW, FIAT, Chevrolet, Ford, Jeep, Dodge, Ram, Chrysler, Toyota and Mazda vehicles and over 1000 pre-owned cars. Our prominent internet, website, and eBay presence has won us loyal clients not only in the Bloomington, Springfield, Morton and Peoria area, but all across America!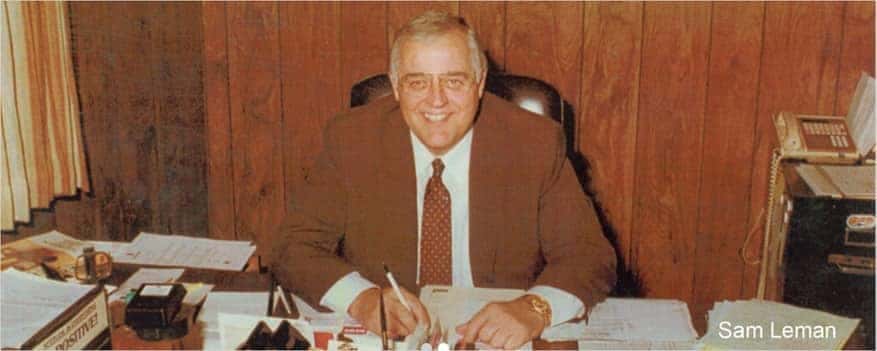 At Sam Leman Automotive Group, we want your experience to always be positive. From the moment you step inside our showroom and find the latest Chrysler Pacifica, Jeep Wrangler, Dodge Challenger, Ram 2500, Chevy Corvette, Ford Mustang, Toyota Camry, Mazda CX5 and Fiat 500 on display, we're here to help put you behind the wheel of the right new or used vehicle for you. But, we don't consider that the end.
Sam Leman Automotive Group offers a wide range of other services as well, which you'll experience from the moment you choose your next car. For instance, our team of Chrysler, Jeep, Dodge, Ram, Chevrolet, Ford, Toyota, BMW, Mazda and Fiat lease and loan specialists make it a priority to help you drive home in the vehicle you've chosen on your terms.
Even after you leave our dealership as a new owner we aim to please by offering comprehensive care via our car service and repair center. Buying or leasing a vehicle from us ensures that you get top-notch maintenance as we use quality certified Chrysler, Jeep, Dodge, Ram, Chevrolet, Ford, Toyota, BMW, Mazda and Fiat parts that you can buy, as well. It's just another way we look out for you, and further your connection with your ride.

How can you experience all this? Well, plenty of ways. Sam Leman Automotive Group can be contacted online, or via phone. We also love visitors, so stop in to our showroom in person. We can be found in Bloomington, Morton, Peoria, and Pekin, Illinois. We're happy to continue the conversation, discuss new models, and answer any questions you might have.