How to Finance a Car with Bad Credit

If you're anything like most drivers, you'll need auto financing to drive away in a vehicle you truly love. For this reason, car buyers with less-than-ideal credit often worry that they'll have to settle for lackluster options. If you've ever wondered, "How can I get a car loan with bad credit?" your friends at the Sam Leman Automotive Group have good news! Learning how to get a car with bad credit just might be easier than you think.
How Can You Finance a Car with Bad Credit?
One of the first steps in the auto financing process is finding a dealership or a lender who's willing to work with you and not against you. The dealerships in the Sam Leman Automotive Group have made it easy to get pre-approved, and since our experts are easy to reach online or in person, you'll never have to worry that you're on your own.Visit our finance portal to apply for an auto loan at a dealership close to home, in Bloomington or Peoria.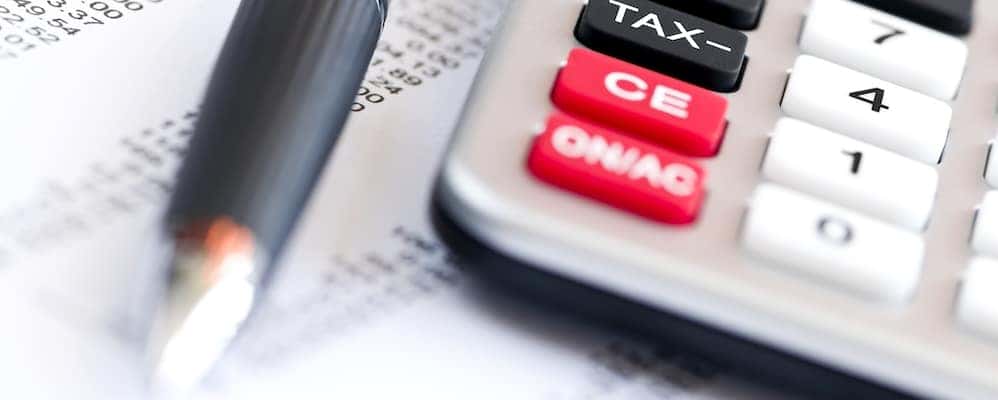 What Steps Should I take To Get a Car Loan with Bad Credit?
When you're trying to secure a car loan with bad credit, working up the courage to apply just might be the most difficult step–especially if you've been turned down before. However, those who take the time to prepare will have much better odds when they're finalizing the application process. Here are a few steps that smart drivers will take before they buy:
Determine how much you can afford to pay per month based on your budget.
To improve your likelihood of getting approved, make the biggest down payment that you can! If you're trading in a financed car, pay off the old loan to improve your approval chances.
If you're getting ready to apply, you should know your credit score and take steps to clean up your report.
A driver who knows exactly what they need in a vehicle is more likely to be approved than one who doesn't. Be honest about your needs and budgetary limitations.
Always ask questions! Curiosity shows that you've done your research and that you're committed to the purchase.
Improve Your Credit Score
Most drivers think that their credit is pretty much set in stone. However, even simple actions like taking out a credit card and paying the balance down to $0 each month can help you make significant improvements more quickly than you might imagine — and they can make an impact on applying for a loan or refinancing your car!
In fact, if you've struggled with bad credit, taking out a car loan and making payments on time may actually improve your score on its own! So finding an affordable vehicle with the Sam Leman Automotive Group can be a stepping stone to the new vehicle that you've always dreamed about.
If you don't have any credit at all, check out our guide to no credit car financing.
Finance Your Auto Purchase Today!
Now that you've seen how to finance a car with bad credit, it's time to move forward. If you're ready to take the first steps on a new adventure in Central Illinois, contact Sam Leman Automotive Group for more tips and advice! We've made it easy to value your trade-in or calculate your car payment, and we're always happy to hear from our friends and neighbors.
More From Sam Leman Automotive Group
The Chicago Auto Show is one of the largest in the country, and here at Sam Leman Automotive Group we're always excited to learn about the latest technologies, fresh design concepts, and new models that are presented at the event. Take a look at some of the new vehicles that made their debut at the Chicago Auto Show,…

What is a tire rotation? It is a basic vehicle maintenance task that ensures the tires on your car wear evenly, helping to maintain safety, improve traction, and improve fuel efficiency. Schedule Service What Does Rotating Tires Mean? A tire rotation is a pretty simple process, though it can be complicated to do without the…

Are you wondering where buying or leasing is the best financial path to take to get a new vehicle for your commutes? The answer can vary depending on your needs, what you can afford, and what you want. While there are benefits to both, the decision on whether on leasing vs. buying doesn't have…