Central Illinois offers many campgrounds for you to soak up the summer months. There are campgrounds from Bloomington to Peoria to Champaign! Wouldn't it be nice to find a home away from home? At Sam Leman Automotive Group, we want you to find your neck of the woods to relax, so we've brought together 5 of the best-rated camping options in Central Illinois.
Carl Spindler Campground and Marina
A campground in East Peoria, Spindler Marina is just the spot to set up your tent for a weekend getaway. Put away your technology and take in the lake-front views, or take advantage of your Jeep Cherokee towing capacity and haul your boat to the marina. On-site, there are washrooms, showers, and a laundry facility, so you don't need to leave all the comforts of home behind.
If you prefer to camp in an RV, you can! There are 52 paved sites with 50-amp electric and varying combinations of water or sewer hook-ups. There are plenty of activities to keep you busy, from dancing and family events, to jazzercise. There is an activity for everyone.
Kamp Komfort
If you are looking for a campground closer to Bloomington/Normal, IL, Kamp Komfort is kid-friendly, has a swimming pool, and is minutes away in Carlock, IL. You can hook-up your RV with their 50 amp and 30 amp sites. Both sites are full hook-ups, and most are pull-thru.
Check out the Kamp Komfort photos and see their beautiful campground.
Scottish Rite Rec Area
Enjoy campfires with fellow campers at the Scottish Rite Rec Area campgrounds. There are electricity and water hookups for comfort. Campers must be a member of the Scottish Rite or the guest of a member. If so, enjoy their recreation area that offers a dining room, restrooms, lodging, and more.
Only 10 miles north of Bloomington/Normal, Scottish Rite Rec Area is a terrific spot for local members and friends!
Champaign County Forest Preserve District
Located in Champaign County, Champaign County Forest Preserve District offers more than so many other options in the area. Not only can you camp, but you can learn about preservation and history. Explore their trails, stargaze, and learn about the local environment and culture.
There are plenty of fun activities for the whole family. Champaign County Forest Preserve District offers the perfect blend of camping and authentic learning, making you more prepared for that next trip out into nature.
D And W Lake RV Park
If you are looking to park your RV or camp by a lake, then D And W Lake RV Park is a great choice. Take a swing on their tree bench while watching anglers catch fish or dip your sun-kissed toes. You will enjoy sunrises and sunsets in the summer air.
Escape into the wild for a little while, but if the kids get stir crazy, there are amenities nearby.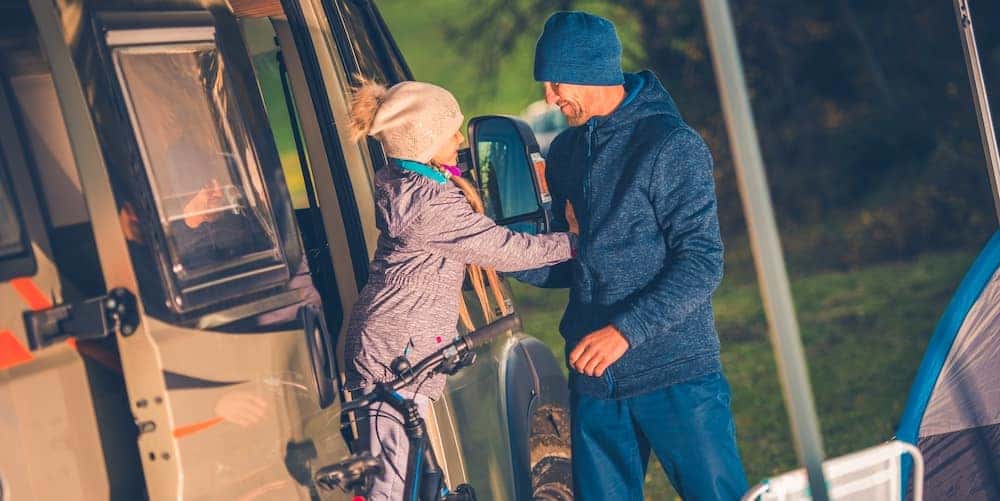 Carry Your Camping Gear in a Vehicle from Sam Leman Automotive Group!
We hope you enjoy the 5 champion campgrounds in Central IL. If you require a vehicle to lug your camping gear around, Sam Leman Automotive Group is happy to help. We have the right car, SUV, or truck for you and your family! Contact us if you have any questions and check out our Central Illinois guide the next time you're looking for something fun to do!