Sam Leman 60th Anniversary Carnival Tent Sale Event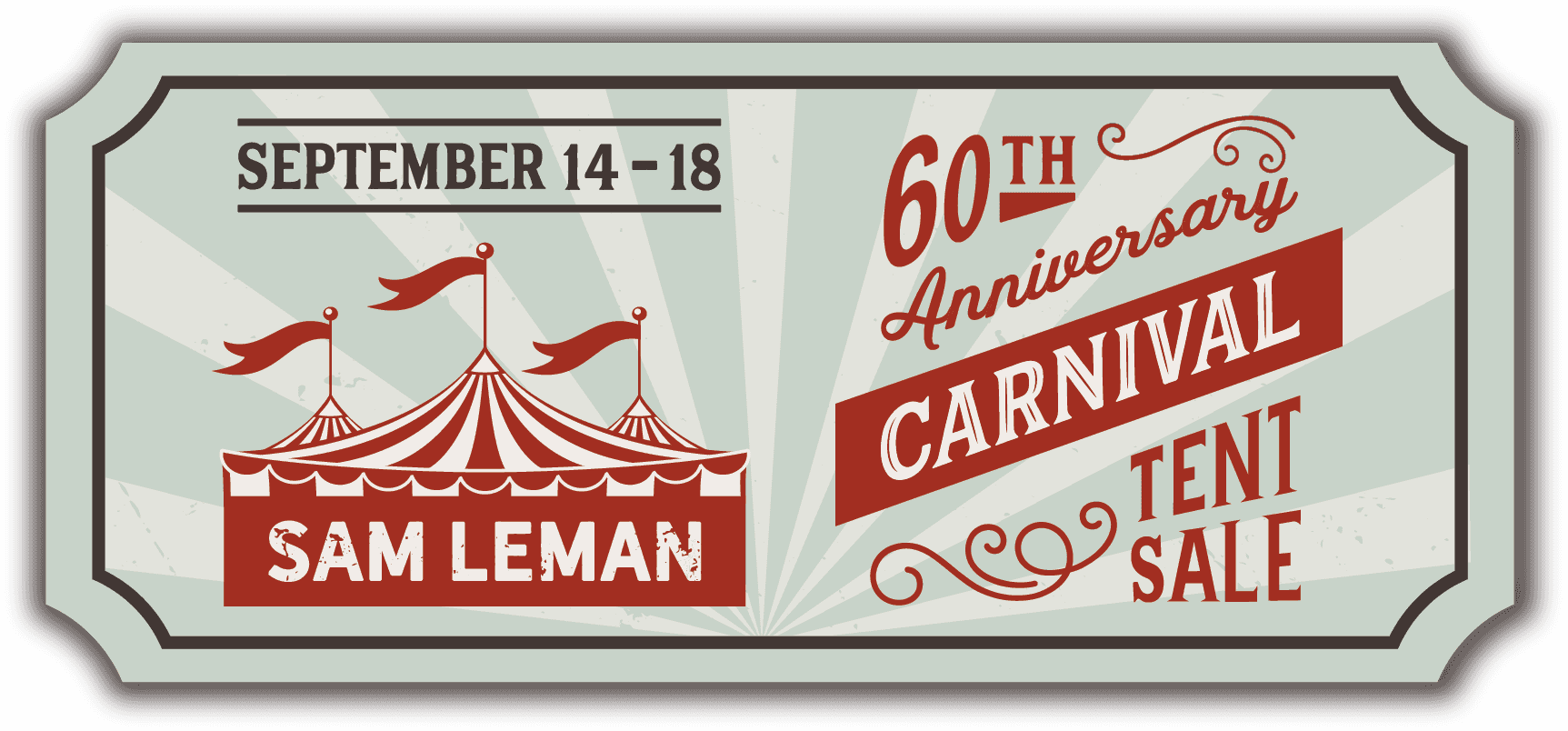 We're thrilled to announce our monumental 60th-Anniversary celebration at the dealership, and we're bringing you an automotive extravaganza like no other! Picture this: Over 1000 high-quality used cars from various makes and models, all gathered at our convenient one-stop location with six dazzling dealerships to explore. We're talking jaw-dropping deals that you won't want to miss. And as if that weren't enough, we've got an array of scrumptious food trucks lined up to tantalize your taste buds while you explore. The celebration kicks off on September 14th and runs through the 18th. It's not just an event; it's an automotive party you'll remember for years to come. So, mark your calendars and join the excitement. Whether you're here to snag the deal of a lifetime or simply want to soak in the festive atmosphere, we can't wait to welcome you. Come on over, browse our incredible car inventory, and be part of this unforgettable celebration!

Guess what? We've got a special treat for you during our big sale – yummy food from 4 different food trucks!
Brew 66 Coffee: September 14-18 | 11 AM - 4 PM
Bay Area Maxicana: September 14 | 11 AM - 3:30 PM
Jurassic Grill: September 16 | 11 AM - 4 PM
Kona Ice: September 16 | 11 AM - 4 PM

Come out and join us! We can't wait to see you out here!