How Does Car Financing Work?

If you are in the market for a new car in the Central Illinois area, you have a few options when it comes to paying for the vehicle:
If you have the money available, you can purchase it outright.
Some drivers also lease their vehicle — it's similar to renting, with the option to buy at the end.
Most drivers will finance their new car.
What is financing a car?What does it mean to finance a car? How does financing a car work? These are questions our finance team hears every day, and we can help — in fact, it's our job to help you make the right choice for your budget.
How Does Financing a Car Work?
Whether you are interested in a new or used vehicle, the first step is to apply for the loan through the dealership, a bank, or a credit union. At Sam Leman Automotive Group, you have the option of starting the application process online or at the dealership. When determining whether you will be approved for a loan, lenders look at the following factors:
Credit Score
Loan Amount
Length of Loan
Debt-to-Income Ratio
Age of the Vehicle
Assuming one or more lenders looks at your information and sees you as a minimal risk, they will extend you an offer of a loan that you repay over time.
What if your credit score is less than ideal, or you haven't established credit yet? It doesn't mean that a new car is out of reach. Be sure you've applied with a dealership like ours, as we reach out to multiple lenders (your bank might have more stringent requirements for a car loan). You can also consider asking a family member or close friend to cosign your loan.
Select the Right Lender
If you are approved for a loan, you might have a few different options to choose from. One option may be better for your budget. This is one of the main reasons you should always apply for financing at the dealership, even if you have financing through your bank or credit union: you may find a better deal.
Before you settle on a loan, it is important to figure out what you can set aside for a down payment as well as what you can afford each month. You want to know that you can pay back the loan without any problems.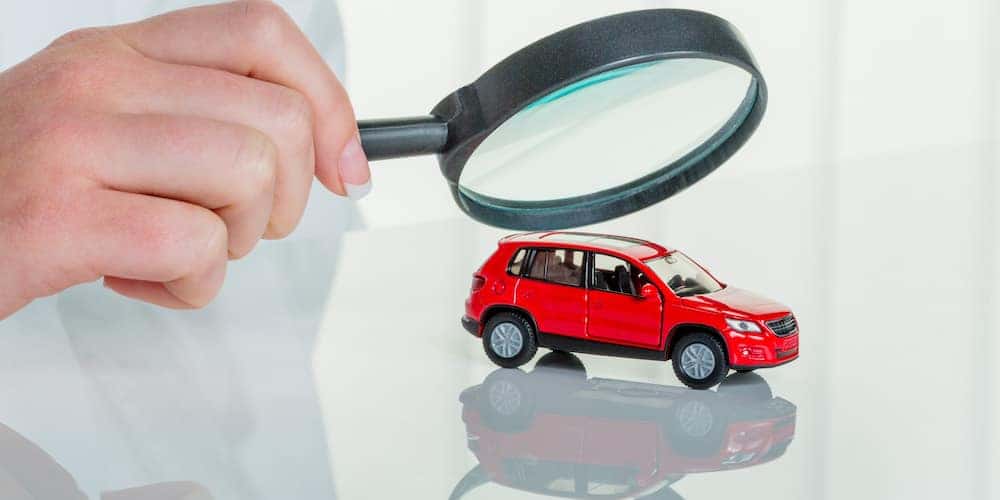 Finalize the Loan Terms
You may want to try and negotiate the price before you finalize the terms of your loan. There may also be other options to adjust the terms of the loan, and many dealerships also offer additional benefits that can be rolled into the cost of the loan, like an extended warranty. Once you and the salesperson agree on a loan and interest rate, you can sign on the dotted line and take home your next vehicle.
Sam Leman Automotive Group Makes Car Financing Hassle-Free
For more information about the car financing process, do not hesitate to reach out to the team at Sam Leman Automotive Group. We would be glad to walk you through every step of the process and also discuss any questions you have about insurance.
More From Sam Leman Automotive Group
If you've been looking to buy or sell a car recently, you may have noticed that used car prices have been going up across the country. Finance CenterContact Us Why are car prices going up? It's all due to the coronavirus pandemic which has caused supply chain issues and altered buying patterns, resulting in…

With its reputation for delivering rugged performance and strong towing capabilities, the RAM 1500 is designed to meet the challenges of your Central Illinois job site. If you need a pickup truck that is a real workhorse, you'll want to take a look at the 2021 RAM 1500 trim levels to choose the model…

The Jeep Renegade is one of the most popular models in the Jeep lineup, offering strong performance and superior off-road prowess. Along with these robust capabilities, this compact Jeep SUV also comes loaded with convenient features that will enhance any drive in the Central Illinois area. Perhaps best of all, the 2021 Jeep Renegade…