---
You've seen it on that sticker on your driver's side door or read it in the specs of your vehicle. But maybe you have no clue what it is. You're not alone. If you're like a lot of our Central Illinois drivers, you may be asking, "What does GVWR mean on my truck?" It stands for "Gross Vehicle Weight Rating," and it's an important number to know, especially if you haul heavy loads with your vehicle. Sam Leman Automotive Group wants you to be safe, so let's talk about the GVWR meaning and why you should know what the Gross Vehicle Weight Rating is for your truck.
The GVWR: Meaning and Explanation
The Gross Vehicle Weight Rating is basically the maximum total safe weight of your vehicle, counting the curb weight (the weight of our vehicle when empty), plus the weight of your passengers, fuel, any accessories added to the vehicle, cargo, and the "tongue weight" of a tow trailer (normally 10-20% of the combined tow load and trailer weight).
For example, let's say the GVWR for your vehicle is 7,000 pounds. The curb weight is 5,000 pounds. That means any load you haul would have to be less than 2,000 pounds (as you would have to account for the weight of fuel and passengers). But what does the GVWR mean for you, really? What happens if you exceed it?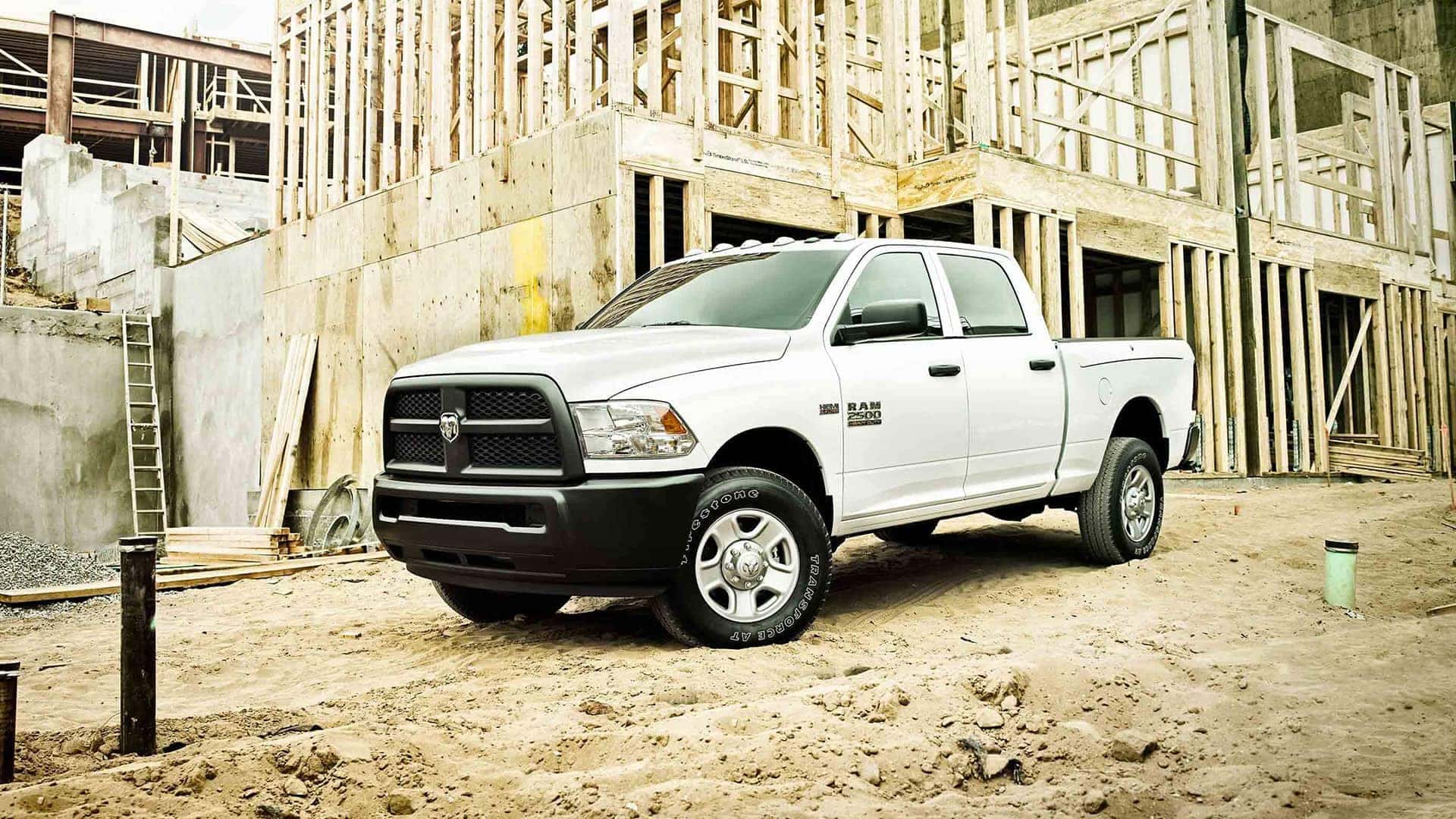 What Does the GVWR Mean for You?
If you exceed what the Gross Vehicle Weight Rating of your vehicle is, you could get ticketed. But that could be the least of your worries if you're caught surpassing your vehicle's GVWR, meaning you could also face criminal charges, including manslaughter in some states if there is an accident that involves the loss of life. That's not to mention overloading your truck could cause serious damage to the vehicle itself, like breaking the suspension.
There are also legal requirements for different GVWRs. Your vehicle may need specific insurance if it rates above a certain GVWR. You may need a CDL license to operate a commercial vehicle over a certain GVWR. This is why it's important to know what the Gross Vehicle Weight Rating is for your vehicle.
What is the Gross Vehicle Weight Rating for Your Vehicle?
What is the gross vehicle weight rating for your truck? It's easy to find the GVWR for your truck. There is usually a sticker on the inside of the driver-side door. This will tell you both the GVWR and the curb weight. If the information is not there, check your owner's manual.
So, what is the gross vehicle weight rating for your truck? You'll need to review your owner's information, as previously mentioned. We can't provide a one-size-fits-all answer to questions like, "What does GVWR mean on my truck?" and "What is the gross vehicle weight rating for my vehicle?" since we keep a large inventory of rugged pickup trucks. From RAM to Ford and everything in between, we supply the Bloomington, Morton, and Peoria areas with top-tier, work-ready trucks. If you want to know the GVWR for one of our models or you need help establishing the GVWR for your truck, our team can help! Just reach out for more information.
Check Out the Powerful Work Trucks at Sam Leman Automotive Group
Now that you can answer the question, "What does GVWR mean on a truck?" come take a look at our Ford, Ram, and Chevy commercial trucks. We stock heavy-duty trucks, pickups, cargo vans, and transport vehicles that work nearly as hard as you do. We also make it easy to get your next commercial vehicle. You can even apply for financing online. We're just a short drive away, so drop by or contact us today. We will be happy to fill you in on the Best Diesel Truck Engines and more!