How To Lift A Truck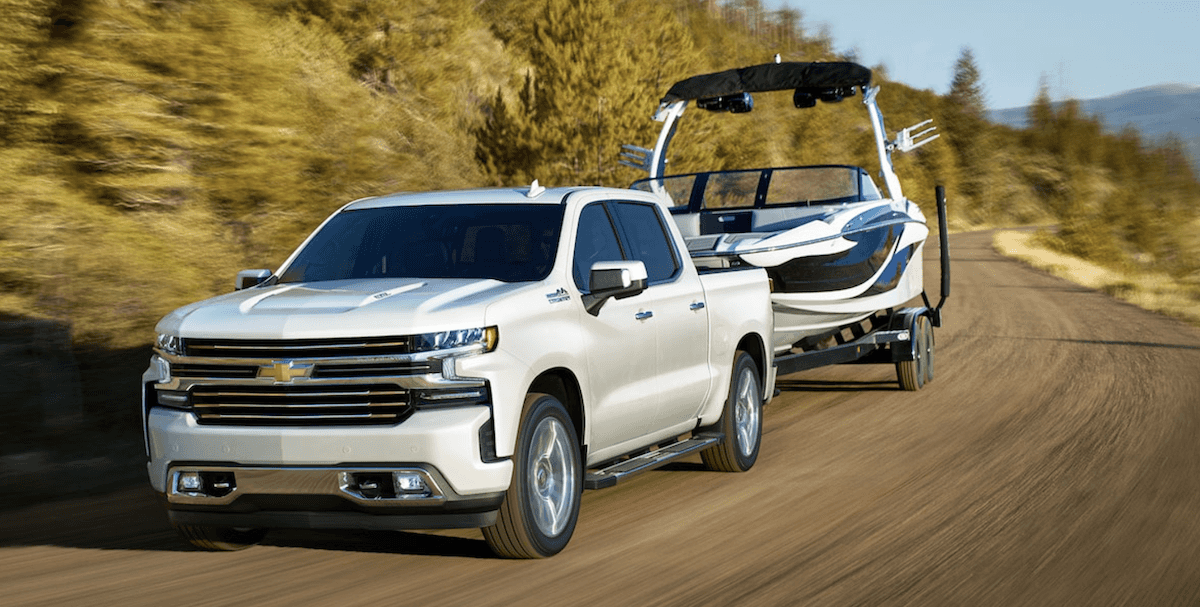 A truck lift is a modification typically performed by professional technicians at a dealership. Determining how to lift a truck depends on the type of lift you choose, and benefits can range from enhanced off-road capability to a unique look that turns heads all across . If all that makes you ask, "How do I lift my truck?" then keep reading to see what a lift could do for your ride.
What is a Lifted Truck?
You already know that a lift will make your truck stand out in the crowd. But raising the ride height offers a range of benefits, including:
Room for bigger tires with better traction
Increased ground clearance
Better shock absorbers
Superior suspension
Greater MPG
All that may result in less overall wear and tear to your truck, superior off-road capability, and even save you fuel.
The Right Way to Lift a Truck
There's no one way to lift a truck. From lift kits to leveling kits and suspension upgrades, each involves a different installation process. But which will deliver the custom ride you're looking for? Compare your options below:
Leveling Kits — Leveling kits raise one end of your truck by several inches. You can also use leveling kits to even out inconsistencies in your truck's suspension, which you may choose to do if heavy accessories or cargo weigh down the back end of your truck.
Lift Kits — There are two categories of lift kits: small lifts that raise the truck body by two to five inches, and large versions that lift more than six inches. Lifts of any size allow for more extensive upgrades, but usually cost a good deal more than leveling kits.
Suspension Lift — A suspension lift is a type of lift that modifies your vehicle's original suspension system in order to raise the ride height, usually to enhance off-road performance. OEM parts are crucial when making changes of this magnitude.
Body Lift — A body lift makes room for larger tires, but does not alter the truck body.
How To Do a DIY Truck Lifting
We often hear from drivers with this question, "How do I lift my truck at home in ?" If you have some bodywork and auto maintenance experience, the DIY approach can save you a lot of money. If you go that route, keep in mind that leveling kits require far less labor than lift kits. Most drivers opt for professional truck lift service at a certified service center like Sam Leman Automotive Group.
Take Your Truck to the Next Level in Bloomington, Morton, Peoria
Ready to craft the custom ride you've always wanted in ? Technicians at Sam Leman Automotive Group are always standing by to discuss modifications, OEM accessories and more. Connect with us today to get started!
More From Sam Leman Automotive Group
If you've been looking to buy or sell a car recently, you may have noticed that used car prices have been going up across the country. Finance CenterContact Us Why are car prices going up? It's all due to the coronavirus pandemic which has caused supply chain issues and altered buying patterns, resulting in…

With its reputation for delivering rugged performance and strong towing capabilities, the RAM 1500 is designed to meet the challenges of your Central Illinois job site. If you need a pickup truck that is a real workhorse, you'll want to take a look at the 2021 RAM 1500 trim levels to choose the model…

The Jeep Renegade is one of the most popular models in the Jeep lineup, offering strong performance and superior off-road prowess. Along with these robust capabilities, this compact Jeep SUV also comes loaded with convenient features that will enhance any drive in the Central Illinois area. Perhaps best of all, the 2021 Jeep Renegade…