What is a Serpentine Belt?

A serpentine belt is an important part of your vehicle's engine block. It delivers power to the alternator as well as the power steering pump, air conditioning compressor, and more. If you have been wondering when to replace your serpentine belt, Sam Leman Automotive Group has the answer. We will also share some of the common problems you may encounter if there is an issue with your serpentine belt. If you require replacement serpentine belts, our service center and parts department are here to assist you in the Bloomington-Normal area.
How Long Do Serpentine Belts Last?
For most drivers, a serpentine belt should last anywhere between 50,000 and 100,000 miles. Your driving habits can play a role in how often you will need to replace your serpentine belt. This can make it difficult to know just how long your serpentine belt is going to last. There are a few warning signs to look out for that can indicate that your car may need a new serpentine belt.
How Do I Know It's Time to Replace My Serpentine Belt?
If you notice any of the following issues with your vehicle, it is a good idea to have your vehicle evaluated by a professional to see if your serpentine belt needs to be replaced:
Squealing and chirping sounds coming from under the hood of your car
Failure of vehicle systems like your power steering and air conditioner
Cracks and wear on the rubber of your serpentine belt when you pop the hood and have a look
Vehicle failure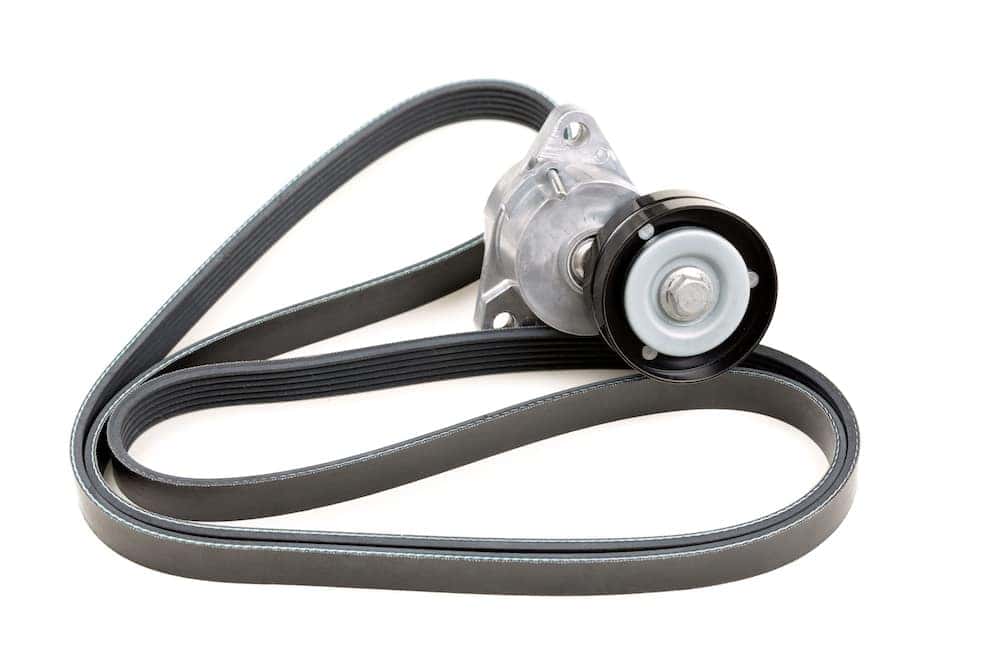 What Happens if I Don't Replace My Serpentine Belt?
If you ignore the warning signs of a bad serpentine belt, it can lead to major issues down the road. It can cause power steering failure as well as problems with the alternator, water pump, and air conditioner.
Get a Serpentine Belt Replacement with Sam Leman Automotive Group
If you have noticed the signs of a bad serpentine belt, be sure to set up a service appointment with Sam Leman Automotive Group as soon as possible. We can get your vehicle back on the road safely in no time. Contact us today with any questions.
More From Sam Leman Automotive Group
If you've been looking to buy or sell a car recently, you may have noticed that used car prices have been going up across the country. Finance CenterContact Us Why are car prices going up? It's all due to the coronavirus pandemic which has caused supply chain issues and altered buying patterns, resulting in…

With its reputation for delivering rugged performance and strong towing capabilities, the RAM 1500 is designed to meet the challenges of your Central Illinois job site. If you need a pickup truck that is a real workhorse, you'll want to take a look at the 2021 RAM 1500 trim levels to choose the model…

The Jeep Renegade is one of the most popular models in the Jeep lineup, offering strong performance and superior off-road prowess. Along with these robust capabilities, this compact Jeep SUV also comes loaded with convenient features that will enhance any drive in the Central Illinois area. Perhaps best of all, the 2021 Jeep Renegade…