Should I Buy or Lease?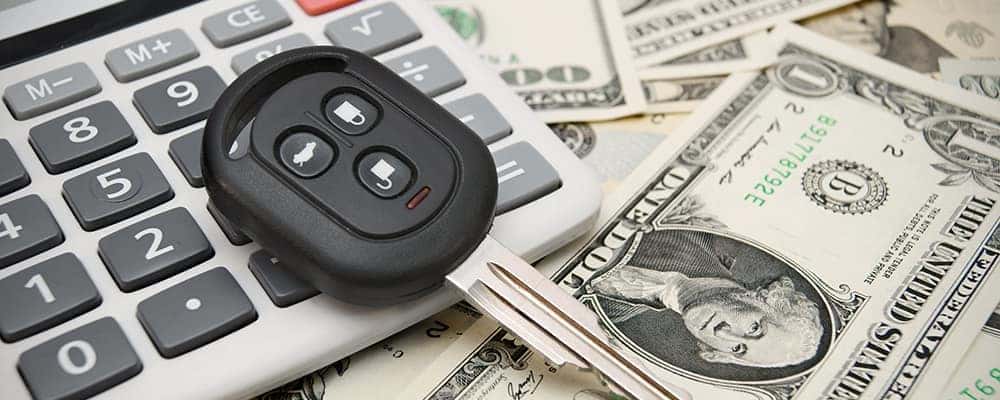 Are you wondering where buying or leasing is the best financial path to take to get a new vehicle for your commutes? The answer can vary depending on your needs, what you can afford, and what you want. While there are benefits to both, the decision on whether on leasing vs. buying doesn't have to be confusing or stressful. Let's take a look at the benefits of both, so you know which is right for you when you come and visit us at Sam Leman Automotive Group!
Benefits of Buying
No Mileage Restrictions: If spend a lot of time on the roadways for work or take frequent road trips, buying might be your best option. Without the mileage limits you get on a leased vehicle, you're free to drive as much as you want.
Total Ownership: When you purchase a vehicle it is completely yours and there are no restrictions on how you modified, decorated, etc.
Customization: Buying rather leasing allows you to make cosmetic and mechanical changes to stand out amongst the crowd. Create the car of your dreams without restriction.
Ability to Sell: Since you're not locked into a lease agreement, you can opt to sell your vehicle whenever you choose.
Financing Options: While leasing a vehicle isn't that complicated, the car financing process is more straightforward. Buying is also generally more open to those without perfect, or great, credit scores. When buying, you can also refinance your loan to lower your interest rate and monthly payments.
Less Cost Over Time: Buying a new car can be more expensive at the outset, but, it is less troublesome in terms of cost over time. With total ownership, the vehicle becomes less expensive to own the longer you have it.
Benefits of Leasing
Lower Payments: When you lease a vehcile both its monthly payments or down payments will be much lower than buying.
Less Sales Tax: Leasing a vehicle will drastically lower your sales tax in most states. In some areas, you only have to pay tax on the amount you put forth in the down payment and for the monthly payments.
Trade-Ins: You don't have to hassle with trading in or selling a vehicle once you're a done with it. When your lease agreement is up, you simply head to your Bloomington, Morton, Peoria dealership, pay any remaining fees, and drive away in your next vehicle of choice. You'll never have to worry about trading in a financed car.
Great Coverage: Warranty coverage and maintenance is a breeze when leasing, as any issue that pops up under your warranty, as long as you don't go over the mileage limit, is covered.
Options: Leasing a vehicle provides constant access to the latest amenities and technologies to hit the market. If you're interested in newer features like paddle shifters, or just want to keep your options open, then leasing will be a perfect fit.
High Approval Rate: While you may be denied for a car loan, it is much easier to get approved for a lease, as even those with poor or no credit can be approved.
Explore Leasing and Financing Options at Sam Leman Automotive Group
Whichever path you decide to take to your next vehicle, it all depends on your personal wants and needs. Find out the difference between dealership financing vs. bank financing, and learn how you can benefit from a Certified Pre-Owned model. Have additional questions or need more help deciding on options like GAP insurance? Our team at the Sam Leman Automotive Group finance center is waiting to share their expertise. Feel free to contact us today! We've got news from the Chicago Auto Show for you; learn about the 2020 Jeep Gladiator with us and start thinking about buying or leasing one when the time comes.
More From Sam Leman Automotive Group
To state it simply, in-house finance car dealers provide financing through the dealership itself, meaning that you'll make payments to them instead of to a bank. While you'll still need to be approved by the lender, in-house financing gives you a better chance of getting the approval you need for the new car, truck, or…

Are you wondering where buying or leasing is the best financial path to take to get a new vehicle for your commutes? The answer can vary depending on your needs, what you can afford, and what you want. While there are benefits to both, the decision on whether on leasing vs. buying doesn't have…

When you're opting for a new vehicle, you'll have the option to either lease or finance it. While many Bloomington shoppers opt for financing, there are several others that prefer leasing. Truthfully, there's no right or wrong choice and it just depends on your specific lifestyle. With that being said, opting for a leased vehicle…