What's Good Mileage On a Used Car?

When shopping for a used car, one of the first things Central Illinois drivers look at is mileage. What's good mileage on a used car? Well, it depends. High mileage is not necessarily a warning sign — in fact, it could be the sign of a dependable vehicle and a great deal if the previous owner kept up with routine maintenance and repairs. Sam Leman Automotive Group has the details on the smart way to shop for a used car.
How to Find the Perfect Used Car
100,000 miles or more on the odometer used to be something of a warning sign, but modern cars are built to last. Good mileage for a used car depends on other factors — and a low-mileage used car might not always be in great shape. When shopping for a used car, you should think of these factors in addition to figuring out what "good mileage" means to you:
Usage – A lot of driving in stop-and-go traffic puts more strain on the vehicle than driving on the highway, even if the distance is the same. If you can find out about the previous owner's driving history, it can help you make a more informed decision.
Location – It is less damaging to drive in a warm, dry area than it is to drive in a cold, wet climate.
Condition – Have a mechanic inspect any pre-owned vehicle you are looking to purchase. Just because a vehicle needs a few repairs does not mean that it is a bad choice, but you will want to factor the cost of those repairs into your budget.
Maintenance – Make sure that the vehicle you are buying has been well-maintained. If not, it can lead to expensive repairs in the future.
Weighing Mileage vs. Age
A newer car with high mileage could still be a better value than a low-mileage car that is a bit older. It can depend on the following factors:
When a car sits idle for long periods of time, or it isn't driven often, it can lead to mechanical problems. A common problem is issues with rubber seals and gaskets.
It is better to choose a vehicle that has a well-documented maintenance history.
It could cost you more to purchase a low mileage vehicle.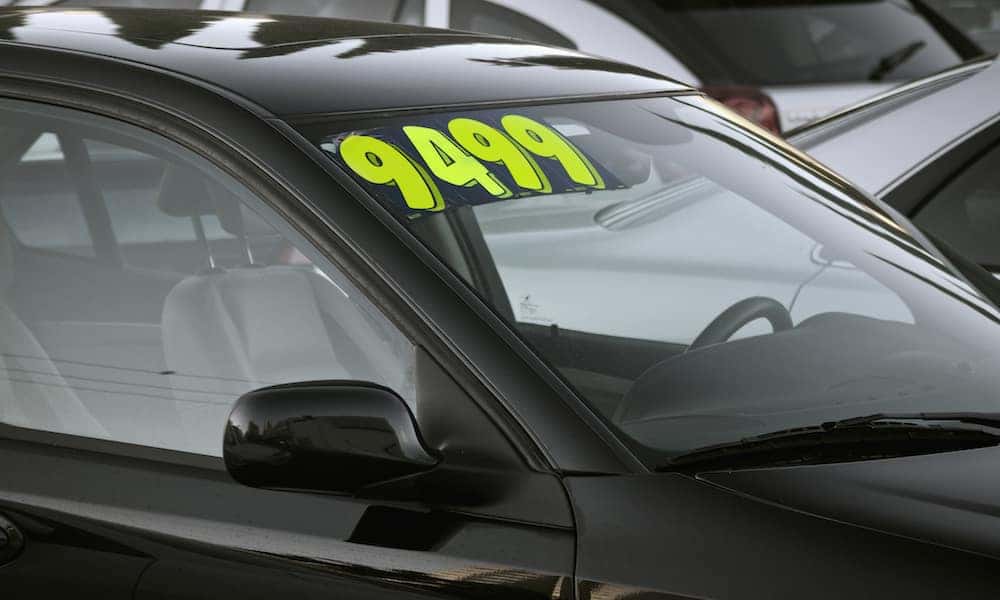 Shop for Quality Used Cars at Sam Leman Automotive Group
At Sam Leman Automotive Group, we want to make the process of shopping for a used car as hassle-free as possible. Explore our extensive inventory today, then stop by one of our locations near to set up a test drive. If you have any questions about our pre-owned vehicle specials or if you'd like to know if it's possible to lease a used car, please feel free to contact us. After you've found the perfect vehicle, learn how to plan a safe road trip with your family thanks to our guide!