How To Removed Stickers From Car Window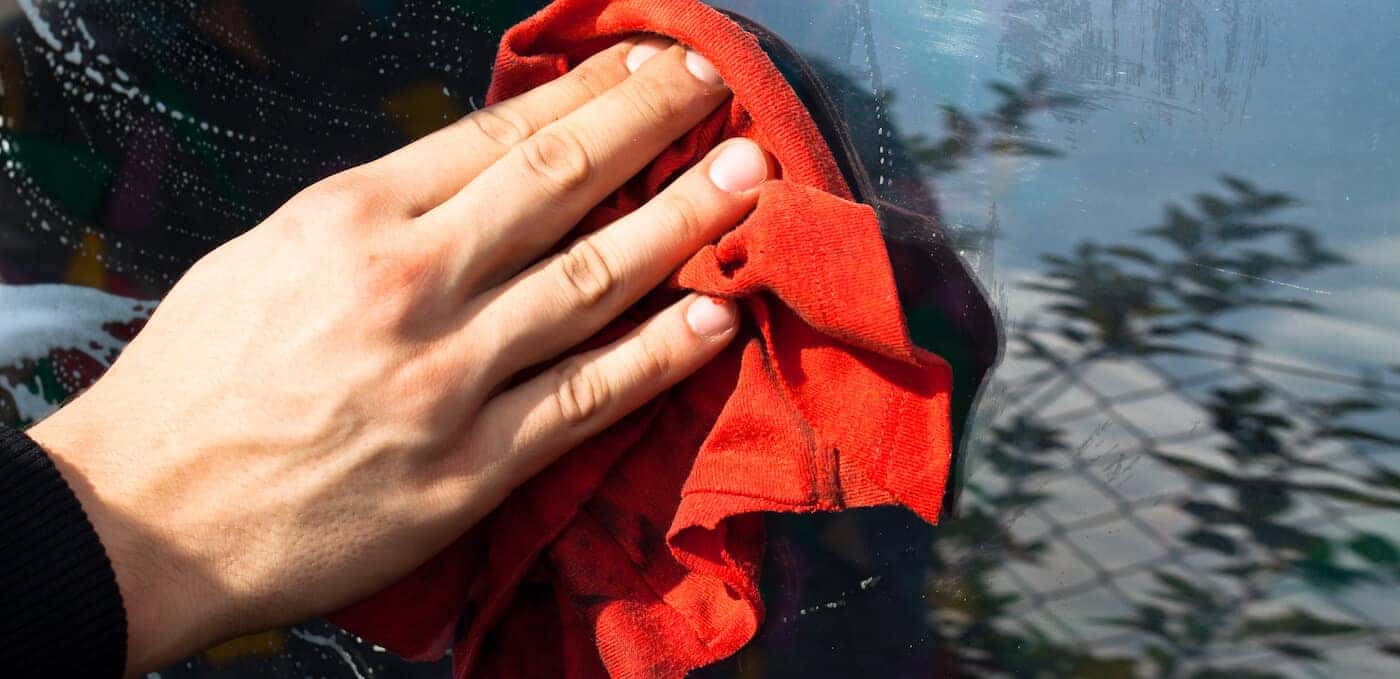 You may know how to properly wash a car, but what if you are tired of the stickers adorning your bumper or windows? If it's time to get rid of those old bumper stickers, you may be wondering how to remove stickers from a car safely without damaging the paint to glass. Removal is quite an easy process when you use the right products. Learn how to remove stickers from a car below and how to remove sticker residue from car paint and windows.
Removing Stickers from the Body of Your Car
Need to know how to get stickers off car paint without causing damage. You will want to use the following items:
A bit of car washing soap
Hairdryer
Plastic card (library card, membership card, etc.)
Tree sap remover or Goo Gone Automotive
Clean, dry towels
After you have compiled the supplies listed above, follow these steps:
Clean the entire sticker and surrounding area with car wash soap.
Using the hot setting, hold the hairdryer about two to three inches away from the sticker for a few seconds. Work from the inside out to heat the entire area.
After the sticker has been heated, use the plastic card and gently push it under the edge of the sticker. If you see the adhesive residue starting to lift, you should be able to slowly peel the rest off. As the sticker cools, you may need to repeat the heating process above.
It is possible that the sticker may leave residue even after it is fully removed, at which point the question becomes how to remove sticker residue from a car. Don't worry! It only takes a few minutes to get your car looking like new. Take the clean, dry cloth and apply some tree sap remover or Goo Gone Automotive to gently wipe away the sticker residue.
How to Get Stickers off a Car Window
Knowing how to get stickers off car windows is a bit different. You will not need to use a hairdryer, and you can substitute the plastic card for a razor blade as long as you are extra cautious. Keep in mind that you never want to use a razor blade on the inside of tinted windows. Here are the supplies you will need:
Razor blade
Clean, dry towels
Rubbing alcohol
Dish soap and hot water
After you have secured these items, you can get started:
Use the razor blade to peel up a bit of the sticker, and try to remove as much as possible by hand.
Using the clean towel plus dish soap and hot water mixture, rub the sticker residue until it starts to break down. If you are unable to remove it all, follow the steps below.
If the soap and hot water did not do the trick, you can take your razor blade and carefully scrape at the residue until the rest is removed.
If you've got some particularly stubborn sticker residue, you may need to use a bit of rubbing alcohol. Soak a paper towel in the rubbing alcohol and scrub away, using the razor blade if necessary. Once the sticker is removed, you can quickly touch up the area with water and a clean towel.
Keep Your Car Looking Like New with Sam Leman Automotive Group
At Sam Leman Automotive Group, we want to help keep your vehicle in pristine condition. Contact us today with any questions about vehicle care and maintenance.
More From Sam Leman Auotomotive Group
If you've been looking to buy or sell a car recently, you may have noticed that used car prices have been going up across the country. Finance CenterContact Us Why are car prices going up? It's all due to the coronavirus pandemic which has caused supply chain issues and altered buying patterns, resulting in…

With its reputation for delivering rugged performance and strong towing capabilities, the RAM 1500 is designed to meet the challenges of your Central Illinois job site. If you need a pickup truck that is a real workhorse, you'll want to take a look at the 2021 RAM 1500 trim levels to choose the model…

The Jeep Renegade is one of the most popular models in the Jeep lineup, offering strong performance and superior off-road prowess. Along with these robust capabilities, this compact Jeep SUV also comes loaded with convenient features that will enhance any drive in the Central Illinois area. Perhaps best of all, the 2021 Jeep Renegade…