How Much Does A Transmission Cost?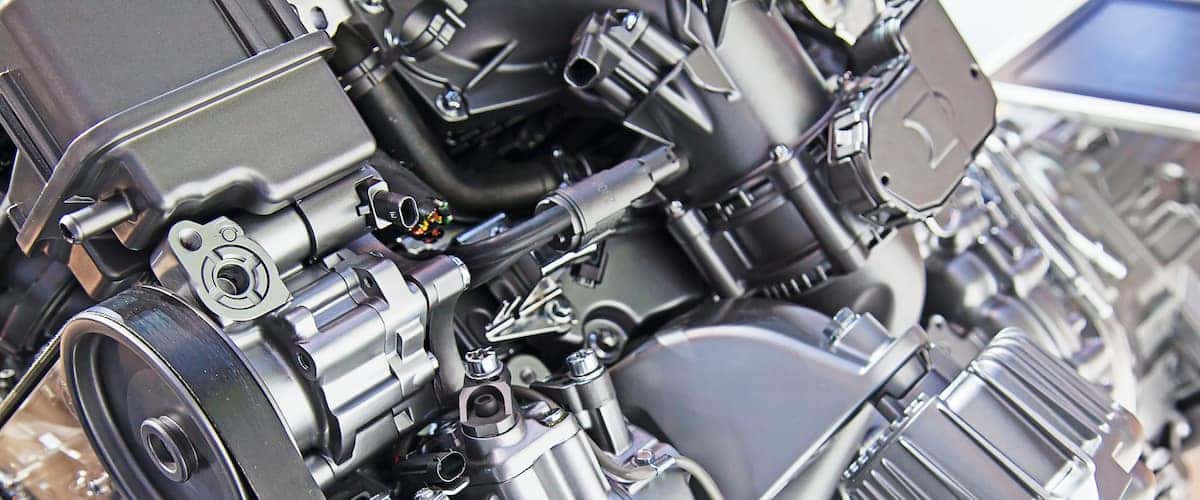 If you're in dire need of a replacement, just how much is a transmission in Bloomington, Morton, Peoria? The exact transmission cost will vary, based on your particular vehicle and your service department of choice, but you can expect to pay in the ballpark of $1,800 and $3,400 for brand new parts – and don't forget about the labor costs, which can run between $79 and $189. Why is this component so important? Find out with Sam Leman Automotive Group.
What Does the Transmission Do?
Your transmission system ensures that power is properly distributed among your tires as you navigate roads. As you shift gears, the engine and transmission will disconnect in order to enter a new drive position. The automatic transmission system will adjust automatically to the torque distribution, smoothing your acceleration as you hit the pedal, while the manual transmission adjusts at the driver's command.
How Do I Keep My Transmission in Good Shape?
To avoid expensive transmission costs, we recommend checking your owner's manual. Your manual will explain when and how to change the transmission fluid – which can be anywhere from every 30,000 to 100,000 miles. This helps prolong the life of your components, as well as improve your performance and safety on the roads. Even better, transmission fluid replacements are often covered under your warranty with regular maintenance.
How Do I Check My Transmission Fluid?
Keep an eye on your transmission fluid with DIY car maintenance, and you can avoid costly repairs down the line. You can even perform these simple steps in your garage.
Turn on the car to warm up the engine.
Look for the transmission fluid dipstick.
Pull out the dipstick and touch the fluid. Move it between your forefinger and thumb to get a sense of the color and texture.
If the fluid is mostly clear with a pink tinge, that is normal. If it looks dirty or smells burnt, it's time to schedule your service.
Wipe off the dipstick with a clean rag and put it back in the reservoir.
Pull out the dipstick once more to look at the fluid level.
If the fluid level is at the "Full" marking, you're good to go.
If the fluid level is below the "Full" marking, use a funnel to add more fluid until it reaches the proper level.
Schedule Your Service Today at Sam Leman Automotive Group
Whether you want a quick inspection or a full transmission flush, Sam Leman Automotive Group is here to help. Contact us in Bloomington, Morton, Peoria to get started, and we'll bring out the very best in your vehicle.
More Topics
If you've been looking to buy or sell a car recently, you may have noticed that used car prices have been going up across the country. Finance CenterContact Us Why are car prices going up? It's all due to the coronavirus pandemic which has caused supply chain issues and altered buying patterns, resulting in…

With its reputation for delivering rugged performance and strong towing capabilities, the RAM 1500 is designed to meet the challenges of your Central Illinois job site. If you need a pickup truck that is a real workhorse, you'll want to take a look at the 2021 RAM 1500 trim levels to choose the model…

The Jeep Renegade is one of the most popular models in the Jeep lineup, offering strong performance and superior off-road prowess. Along with these robust capabilities, this compact Jeep SUV also comes loaded with convenient features that will enhance any drive in the Central Illinois area. Perhaps best of all, the 2021 Jeep Renegade…