Your Car Maintenance Schedule

Purchasing a new or used car in the Central Illinois area is only the beginning. To keep your vehicle in like-new condition for many years to come requires proper routine maintenance. There is a regular maintenance schedule that all Bloomington-Normal drivers should follow for optimal performance and safety. At various mileage intervals, there are suggested services that ensure all components of your vehicle are working as they should. Review our maintenance schedule to see how it will help you get the most our of your BMW 3 Series performance or Jeep Cherokee towing capacity, then schedule your next service with us today!
Every Three Months or 3,000 Miles
The following maintenance checks should be performed every three months or 3,000 miles:
Automatic transmission, power steering, wiper fluid levels
Engine oil and air filter
Belts, exhaust, and hoses
All lights inside and out
Fuel filter
Tire pressure, tread, and wear, and tear
While many vehicles can go longer between oil changes these days, it's still good to have a professional inspecting these features of your vehicle regularly. Use your car's oil change schedule in the manual to ensure you're having these maintenance checks on a regular schedule.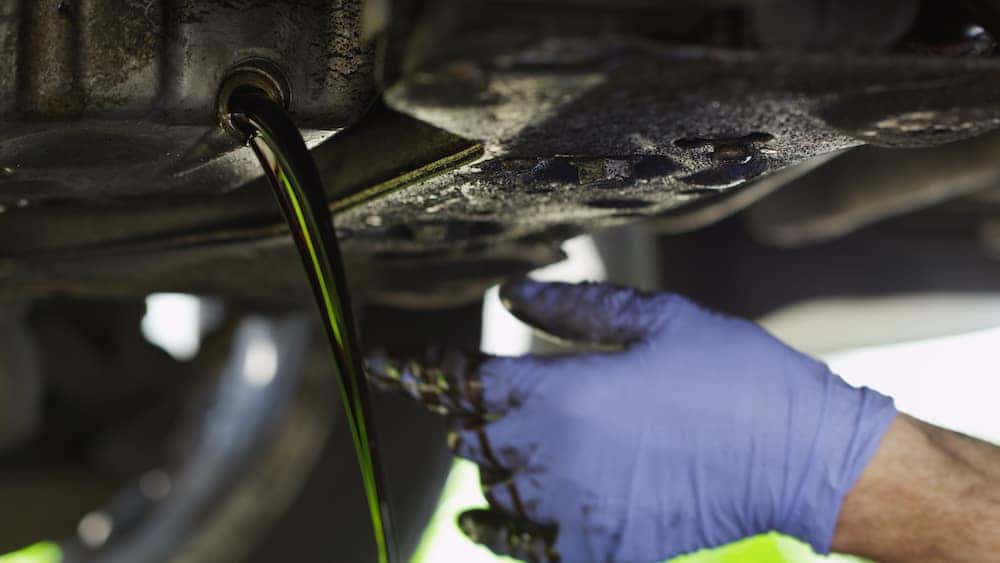 Every Six Months or 6,000 Miles
Along with the maintenance checks previously mentioned above, these checks should happen every six months or 6,000 miles:
Car battery and cables
Chassis lubrication
Windshield wipers
Polish your vehicle
Every 12 Months or 12,000 Miles
In addition to the three-month and six-month services, the checks below should be performed yearly:
Brake system
Coolant levels
Transmission fluid levels
Steering and suspension
Every Month
There are also a few simple tasks you should do each month to help preserve the value of your car:
Check to see if the check engine light is on
Clean the interior and exterior
Make sure all of the interior and exterior lights work
Check tire pressure and tread
Make sure windshield wiper fluid is filled
Less Frequent Maintenance
Worried about your serpentine belt? Needing to change your brake pads? Switching out your spark plugs? Your vehicle's manual should have all of these car maintenance schedules (and others), but if you're following the guide above for routine checks, your service technician should alert you to those less-frequent issues and when you'll need to replace or fix something less common.
Why Follow a Car Maintenance Schedule?
Our vehicles are intricate machines, and because of that, routine maintenance is required. If you do not keep up with routine maintenance, you risk the chance of expensive repairs in the future. This helps save you money in the long run. Don't let a small issue turn into a major problem. When you keep up with vehicle maintenance, our expert technicians can catch any problems before more damage is done.
Trust the Sam Leman Automotive Group for Reliable Automotive Service
If you are searching for automotive technicians you can trust in Central Illinois, look no further than the Sam Leman Automotive Group. No matter which location you choose, you can be sure your vehicle will be treated with the utmost care. Contact us today for more information. We also have details on keeping your vehicle maintained during the winter months and preparing a winter car safety kit.
More From Sam Leman Automotive Group
If you've been looking to buy or sell a car recently, you may have noticed that used car prices have been going up across the country. Finance CenterContact Us Why are car prices going up? It's all due to the coronavirus pandemic which has caused supply chain issues and altered buying patterns, resulting in…

With its reputation for delivering rugged performance and strong towing capabilities, the RAM 1500 is designed to meet the challenges of your Central Illinois job site. If you need a pickup truck that is a real workhorse, you'll want to take a look at the 2021 RAM 1500 trim levels to choose the model…

The Jeep Renegade is one of the most popular models in the Jeep lineup, offering strong performance and superior off-road prowess. Along with these robust capabilities, this compact Jeep SUV also comes loaded with convenient features that will enhance any drive in the Central Illinois area. Perhaps best of all, the 2021 Jeep Renegade…