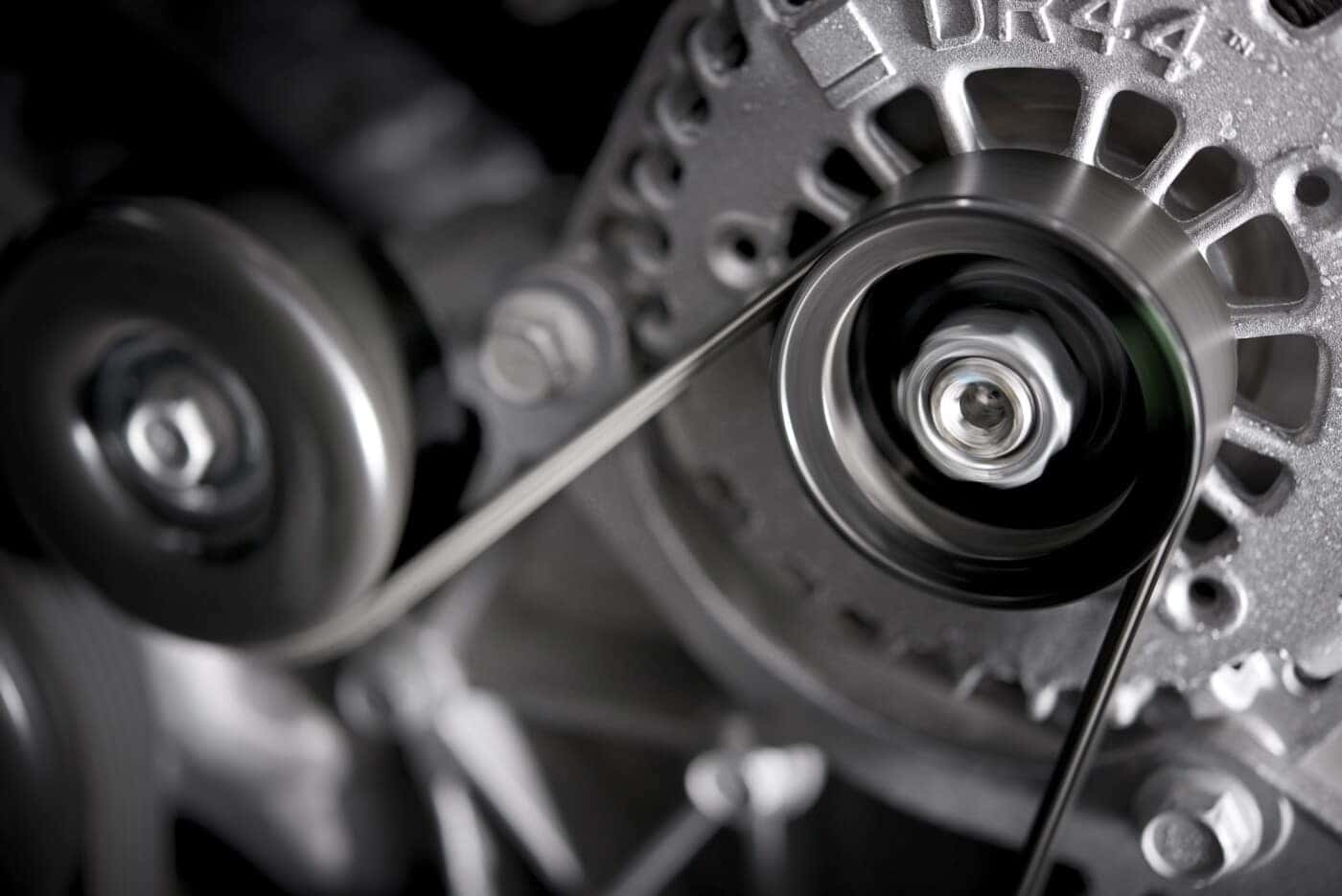 Having a working knowledge of your vehicle's major components can help you spot warning signs and stay on top of routine automotive service in Bloomington, Morton, Peoria. Your alternator is responsible for sending power to the car's electrical system while it's running, acting as a generator that harnesses the gas engine's energy source. It's a popular misconception that your battery powers the car, but in truth, it only starts your vehicle; the alternator takes over after. Learn more about what does an alternator do with this gude from Sam Leman Automotive Group! 
What are the Symptoms of a Bad Alternator? 
Your alternator is a crucial component of your vehicle's performance, so if you notice any of the following issues during your commute, it's time to schedule service: 
Devices not charging

Whining or screeching sound after the vehicle has started

Unable to start

Battery warning light appearing on the dashboard

Dim headlights or interior lights

Burning rubber smell under the hood
Signs of a Failing Alternator vs. Battery
It's easy for drivers to confuse a failing alternator for a failing battery since they can have similar issues. To decipher which part is in jeopardy, wait until your vehicle is completely unable to start and need a jump. Try jump-starting, and if your vehicle dies again immediately after removing the jumper cables, then your alternator is the problem. Bring your vehicle in for service at Sam Leman Automotive Group to get a thorough inspection and repair today. 
How Long Does an Alternator Last?
Happily, alternators are with you for the long haul, lasting anywhere from 80,000 to 150,000 miles, or about seven years. There are several factors that can put extra strain on your alternator and cause it to wear out prematurely, including: 
Harsh weather or rough driving conditions in  

Alternator quality

Power drain on the alternator
How Much Does it Cost to Replace an Alternator?
With such a wide range of alternator options on the market, each designed for different models and drivetrain configurations, it's challenging to narrow down how much it costs to replace an alternator. However, Sam Leman Automotive Group is proud to carry an extensive inventory of OEM parts across multiple brands, making it easy to find what fits your model with a quote for the part and service. Contact us to get started! 
Visit Sam Leman Automotive Group  for a New Alternator 
At Sam Leman Automotive Group, we want to ensure our customers drive vehicles that are performing at their best, which is why we're here to help with all your service needs, including tire rotations, overheating vehicles, and more! We offer a variety of service specials to make your visit even more affordable, and provide service you can trust from certified technicians. Use our service tips to assess warning signs, and work with the experts when it's time for repairs!