Top Flower and Chocolate Shops near Bloomington, IL
It's almost that time of year to celebrate your sweetie. So, before Valentine's Day sneaks up on you again, start planning a gift that's straight from your heart. Luckily for you, we're here with our guide to the Top Flower and Chocolate Shops near Bloomington, IL.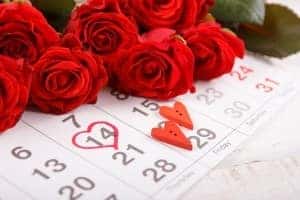 Thanks to these love-infused local hotspots, you'll be prepared to shower your significant other with all the sweets and treats they deserve.
Annie Occasion for Any Occasion
If you're thinking of wowing your loved one with a gift that'll fill your home with the sweet aroma of fresh flowers, head on over to Annie Occasion for Any Occasion.
This full-service destination allows you to snag a bouquet of gorgeous gardenias, ravishing roses, or some exotic blooms. That way, you'll surprise your sweetheart with their arrangement when you arrive at your romantic dinner date.
And if your love happens to be a food-enthusiast, you can have a basket filled with delicious, local treats sent to their home or workplace. With these remarkable Valentine's Day presents, you'll be welcomed home by a grateful embrace from your better half.
Visit their Facebook page for pictures of their bouquets!
Chocolate Inspirations
Is your spouse a full-throttle chocoholic? If so, then your destination for delightful confections can be found at Chocolate Inspirations. No matter if your loved one prefers milk, dark, white, or anything else, this sweet purveyor offers up all the selection you need to choose the perfect treat.
And just because your significant other is a vegan or has a dairy allergy doesn't mean that they can't indulge like a true chocolate-lover. That's because this dessert mecca comes packed with dairy-free toffee, brittle, caramels, candy bars, and lots more.
To present your baby with something exotic on Valentine's Day, consider grabbing an Artisan Hummingbird Nectar Tea Bar or one of their hand-crafted truffles.
Check out a few mouth-watering photos on their Facebook!
Fresh & Silk Flowers
At Fresh & Silk Flowers, you'll discover a wide array of beautiful blooms in both fresh and silk varieties. That way, you can dazzle your loved one with an assortment of flowers that'll last for years to come.
From Long Stemmed Red Roses to graceful Lilies, and more, you're sure to choose the arrangement that suits their sparkling personality that captured your heart when you first met. On top of that, each bouquet sits inside a stunning vase that'll always remind your spouse of the thoughtful gift from you.
To make your experience even more convenient, opt to have your custom arrangement delivered to your door so that you can offer up your surprise in the comfort of your home.
Take a look at their Facebook profile for a sample of their creations!