Things to Do in Central Illinois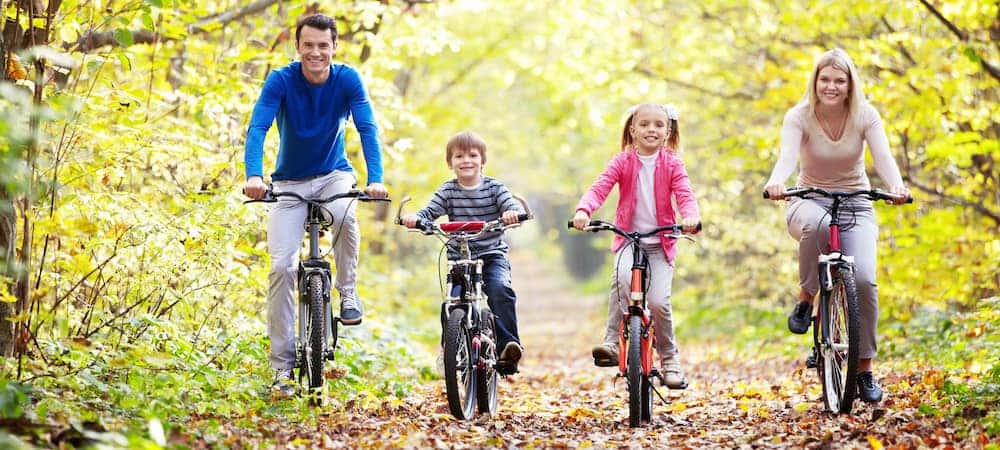 Whether you've been tasked with fixing the kids' weekend boredom or you're looking for something fun to do yourself, you don't need to venture far from Central Illinois to have a good time. Sam Leman Automotive Group is here to break down some of our favorite things to do in Central Illinois, from Peoria to Champaign to Bloomington-Normal in the middle. Whether you prefer camping or museums, there is something for everyone.
Things to Do in Peoria
At less than an hour from Bloomington — and just a few minutes from Morton — Peoria has plenty of things to do for kids and adults.
Things to Do in Bloomington-Normal
Although no longer the highest number of restaurants per capita, Bloomington-Normal still has one of the highest concentrations of restaurants in the country (and plenty of wineries nearby, too). Whether you live in the twin cities or you're making the short trip from Peoria or Champaign-Urbana, a meal at one of Bloomington's restaurants is a great foundation to build a day trip around. While you're there, consider stopping by some of our favorite attractions:
Things to Do in Champaign-Urbana
A bit of a drive for our Morton and Peoria residents, Champaign-Urbana has plenty of things to do:
More From Sam Leman Automotive Group
If you've been looking to buy or sell a car recently, you may have noticed that used car prices have been going up across the country. Finance CenterContact Us Why are car prices going up? It's all due to the coronavirus pandemic which has caused supply chain issues and altered buying patterns, resulting in…

With its reputation for delivering rugged performance and strong towing capabilities, the RAM 1500 is designed to meet the challenges of your Central Illinois job site. If you need a pickup truck that is a real workhorse, you'll want to take a look at the 2021 RAM 1500 trim levels to choose the model…

The Jeep Renegade is one of the most popular models in the Jeep lineup, offering strong performance and superior off-road prowess. Along with these robust capabilities, this compact Jeep SUV also comes loaded with convenient features that will enhance any drive in the Central Illinois area. Perhaps best of all, the 2021 Jeep Renegade…